contact us
Zhengzhou Hejin Metal Material Co., Ltd
Tel:+86-371-60339002
Fax:+86-371-55397386

Whatsapp:+86 18037576877

Factory Address:Gongye Road, Shangjie Zone, Zhengzhou, China
Office Address:13F, No. 11 Zhengshang Road, Zhengzhou, China
Bimetallic sheet
Copper aluminum bimetallic sheet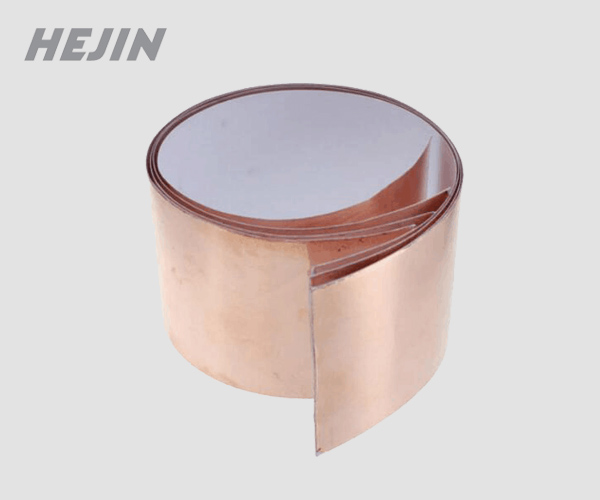 Technical Parameter:
Secification(thickness * width)

0.1-0.5mm * 30-800mm

Coer and Aluminum weight ratio

Cu:AL

32%-40%: 60%-68%

Coer and Aluminum volume ratio

Cu:AL

15-20: 80-85

Density(g/cm3)

3.5-3.9

Resistivity(Ωmm2/m)

<0.019

Tensile Strength(N/mm2)

>120

Elongation (%)

27-38

eeling Strength(N/mm)

>12
Characteristics:
1. Advanced machining processing technique: Solid-Liquid machining processing technique to bond copper and aluminum in oxygen-free environment permanently and firmly. Also, the combination strength continues to reinforce when use.Initiative in China ,we have applied for national patent certificate and obtain ISO9000 certification.
2.Resistance to corrosion and high temperature (500degree c without separation).
3.With good stability , excellent deep drawability and tensile properties ,it can even bear 90 - degree bend without separation.
4. Good mechanical property: Own excellent tensile strength, flexibility and extensibility
5.With an electrical conductivity of 92% or more, it can completely replace pure copper ,by saving cost 64% under same volume. So it is more energy saving and more environmentally friendly.
The dimension can be produce as requested.