contact us
Zhengzhou Hejin Metal Material Co., Ltd
Tel:+86-371-60339002
Fax:+86-371-55397386

Whatsapp:+86 18037576877

Factory Address:Gongye Road, Shangjie Zone, Zhengzhou, China
Office Address:13F, No. 11 Zhengshang Road, Zhengzhou, China
Bi-metal washer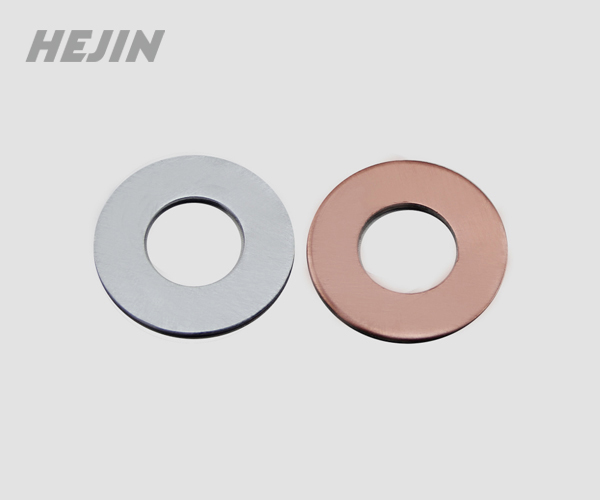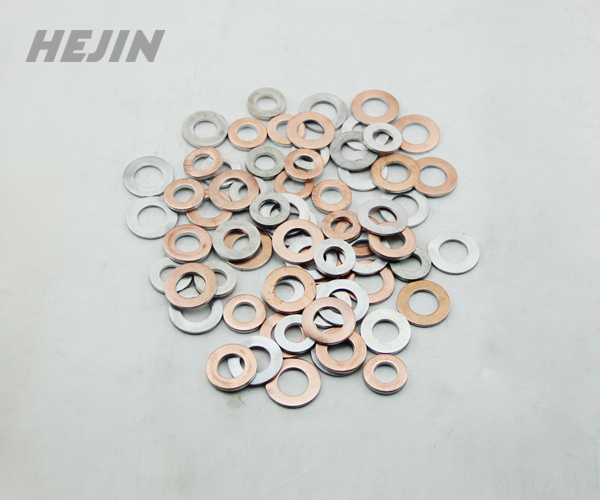 We are specialist in manufacture of Bimetal washers in copper + aluminium i.e. one side copper and one side aluminium. The copper and aluminium composition is in the ratio 80:20 (80% aluminium, 20% copper).
These are plain washers but with two diferent metals on wither side.
We can also manufacture the same according to the composition of copper and aluminium that you require.
These can be manufactured in mm & Inches as per your requirements, specifications & drawing or as per the sampel provided by you.
Applications:
Bimetal plates and washers are used for connections between copper conductors and aluminium one's, in order to avoid corrosion that makes connection ineffective and unreliable.
Being copper and aluminium materials with different electrical potential, the contact between the two generates a galvanic cell in presence of an electrolyte (typically humidity), with deterioration of the less noble material (aluminium) and with rapid decay of electric capacitance of the contact surfaces (stack effect ).
The interposition of a bimetallic Cu-AL plate or washers prevent the onset of the problem: since these products are bimetallic (obtained by explosion welding), the copper and aluminium surfaces are molecularly linked, without the presence of an electrolyte that can trigger.

Code

Reference

∅ D1
mm

∅ D2
mm

Thickness
mm

BWM10

RBM M10

22

10,5

1,5

BWM12

RBM M12

25

12,5

2,0

BWM6

RBM M6

15

6,5

1,0

BWM8

RBM M8

18

8,5

1,0

BW100

PBM 100x100

100

100

1,0